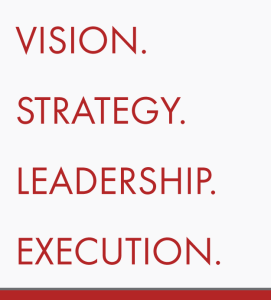 STAY INFORMED!
The RavenOye Group is a strategic advisory practice dedicated to accelerating high potential transformative technologies into the marketplace. Whether you are looking for funding, to close a strategic partner, a technology partnership, or a distribution/license deal, the keys are to A) have a complete alignment in your business plan between your project, the market, buyers and regulators, B) have an experience and team to execute the plan, and C) know internal champions within organizations who can back your deal. We work with startups, strategics, and investors to align companies and their technologies the market place, regulators and payors so as to develop a highly persuasive case. We can provide all the needed executive elements to staff your organization. Using our broad network, we then originate and facilitate strategic and collaborative transactions; guide product-related activities such as market development, entry and expansion; and provide organizational development and evaluation.
The firm's principals are a group of 30-year industry veterans with operational and executive experience in start-ups, Fortune 500 marquee names, Wall Street, and leading service providers. Clients have included most of the major medical product corporations in the United States, Europe, and Asia.
ROG principals maintain an extensive network of proven industry executives across the world and as such are quickly able to identify qualified transaction counter-parties to suit your needs, and expedite key introductions to ensure your success.